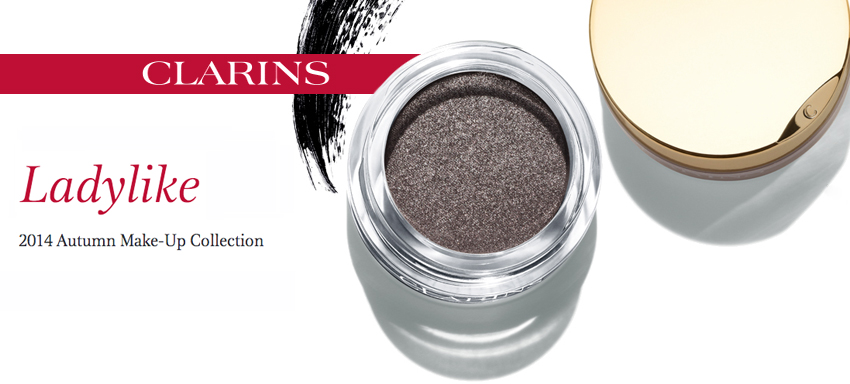 The temperature has certainly dropped lately, and while some of us are still yet to jet off on our summer holidays there's no escaping the fact that autumn is here.
Clarins Ladylike collection has all the products you'll need to soften the blow of kissing goodbye to summer & hello to the colder weather.
I love autumn/winter make up, the paler skin the autumnal brown and earthy hue eyes, and the pink blush always makes for a winning combo.
I've been reviewing the instant Light Eye Base which I featured on a post a couple of weeks ago, you can catch up on it
here
I've also swatched this stunning eye quartet, if your a Clarins fan you'll know just how good the colour pay off is from these quads.
How gorgeous is this eye palette?!
The thing I LOVE about Clarins shadows is that they can be used wet or dry, so you can use them for day or night. The palette also includes a lovely dark brown, when applied with the pointed applicator dipped in water it gives a lovely autumnal liner effect.
The left shot shows the colours swatched dry and then the right is using a wet applicator, you can also use the pointed top applicator in the pan to line your lashes, all the colours look fabulous as a liner when applied wet.....
The lovely people at Clarins are really coming up trumps with the palette offerings lately and this is another one that's sure to sell out fast!
Available at Clarins counters nationwide or via their
website
and it retails for £32 this is palette number 13 and is called 'Skin Tones'
xXx
*PR Sample