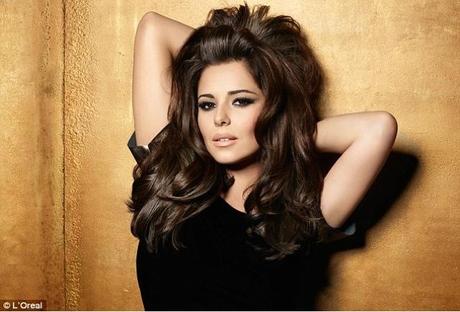 Having seen this advertised on the TV recently, and promoted by the gorge Cheryl, I had high hopes for this stuff.....
'L'Oreal Elnett Heat Protect Styling Spray Straight' protects against heat up to 230°C while locking in a sleek and straight look for up to 3 days.
And it really does breathe life back in to dull lifeless hair. Being Elnette I thought this product would feel stiff or somehow be hairspray related just like the Elnette hair spray, but to my surprise I was wrong.

The only point I will raise on this product is......
Don't use too much a couple of sprays is enough to cover my whole head and I have 20 inch hair so remember less is more, otherwise you may end up with greasy hair.
The smell is really fruity and leaves your hair smelling really fresh, I love perfumed products that leave a nice scent and would personally I would rather use a perfumed product than a non perfumed product.

The nozzle has a really clever little locking mechanism so you can keep it securely locked and pop it in your bag without the risk of it spraying everywhere.
I only tend to wash my hair every few days so I get the benefit of the 3 day straight effect this spray offers, and I was surprised how well it stood up to it's claims of keeping frizz at bay for 3 whole days, but literally you can just touch up with straighteners in the morning and it looks fab.
I am yet to try the curl & volume products in this range, so let me know if you have tried them I would love to know if they work as well as the straight one.
If you are a straightening addict, buy this you wont regret it.
Heat styling protection, 3 day frizz free straightness & It smells lush, besides if its good enough for Cheryl then we are definitely worth it!
Happy hair days dolls :)
CF xxx